February 20th, 2018.
What glorious weather… Who's been flying? If you haven't you really should be. Our welders can have you up, up & away in no time.
February 6th, 2018.
Is it coffee time yet? Who else has been busy this month? February is always the hottest Melbourne month and such an awesome time to go flying. The sun is shining and those cool morning flights over the busy peak rush are like nothing else. If you have been missing these moments due to exhaust issues or damage bring it to us ASAP so we can get you up, up & away!
January 23rd, 2018.
The heat of Summer has started and if you are a welder you'll be feeling the heat! Luckily we have an air conditioned workshop! Feel free to drop by and beat the heat this Summer. We will be here welding in the cool!
January 16th, 2018.
Happy New Year. Aerospace Welding Services is now open and trading as usual. We hope that all our valued customers had a wonderful Christmas break and are ready to have a wonderful 2018.
December 19th, 2017.
Merry Christmas.
What a wonderful year we have had in 2017. With only 2.5 days left of business trading for the year we would love to take this opportunity to thank all of our valued customers for a prosperous year. We have flown through this year and are all looking forward to sharing a wonderful 2018 with you all. We trade as normal until lunchtime Friday December 22nd and resume back as normal hours on Wednesday January 17th, 2018.
December 5th, 2017.
Summer is here! Time to fly! I luckily got to spend the past 2 weeks in Noosa enjoying "Summer" and the beach life. Flying up there on a big plane I reflected on all the times I have flown in little planes. Personally I found smaller planes WAY less turbulent and WAY more fun… so ensure your plane is Christmas ready for fun times and great memories.
November 21st, 2017.
Working hard here in the warm weather – Summer is almost upon us. Please remember to get any jobs to us before we close on December 22nd and to allow us time during this busy period to assist you.
November 14th, 2017.
With Cup Day in Melbourne last week we were all on holiday! AWS was closed for a well deserved day off and time down the beach! Back to business as usual now and no more holidays until we close for Christmas on December 22nd. REMINDER with less than 6 weeks until Christmas, please ensure you do not leave urgent jobs until the last minute as we get quite busy in December…
HAPPY HALLOWEEN… Don't let anything spooky happen to your Aircraft Parts! Make sure any cracks are welded or parts repaired by contacting us ASAP.
October 24th, 2017.
DID YOU KNOW…???
We do GA-8 Airvan work. Ejector tubes, Mufflers (Left-hand and right-hand) and Exhaust Stacks (Left-hand and Right-hand). New and repair. Please feel free to contact us for more information.
Tuesday October 17th, 2017.
Announcing our Christmas closure. Yep even we welders need holidays! We will be closed from Friday December 23rd and will re-open on January 17th, 2018. Please don't leave your urgent jobs until the last minute!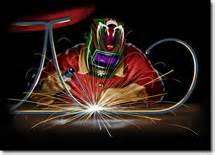 Tuesday October 3rd, 2017.
Happy October everyone. Did you realise its only 12 weeks until Christmas? Who has holiday plans that involve aircraft? If you need any repairs or new products made up please call us sooner rather than later so we can ensure that your job is done and you're not stranded on the runway on December 25th!!
Tuesday 26th September, 2017.
What is with this cold weather? Where is spring? The office here at AWS is cold and the heater works too efficiently and we all get too hot! Airport problems 101! I guess we all have to keep warm by working harder and getting these jobs out and keep planes flying. Good thing we have a great team here at AWS who work hard.
Please remember to check out our facebook page too.
Tuesday September 12th, 2017
Sipping my cup of tea reading a promotional feature article called 'Raising the standards of Australian Welding" in a very popular Australian magazine I come across a sentence that raises my eyebrows… "there has been a significant downturn in the amount of welding that goes on in Australia"… well not in our company! We always have a very consistent work flow and thrive off being busy. Welding standards in the aviation industry are complex and non-forgiving and here at AWS we are proud of providing a high standard of work across our team and happy to know that we are providing our customers with a safe job well done without the use of robotic technology.  We are gloves on and our welding helmet covers down for a personal hands on work practice to perfect your job.
SPRING HAS SPRUNG
Happy September 5th.  We have been busy here at AWS! Lots of changes, lots of welding and lots of new customers keeping us busy. Also some exciting new admin changes coming too. We will keep you updated as we go.
The wait is over!
These are Shroud End Supports. They suit PA28 & PA28R. You no longer have to pay the full cost of a complete shroud and shroud end supports when you only need the Shroud End Supports to be replaced.
Aerospace Welding Services have APMA approval from CASA to manufacture these highly sought after items, which means not only are you getting a reasonably priced item, you will also be issued with a release note.
* This picture shows a 'double' Shroud End support We can also manufacture a 'triple' Shroud End support that suits a PA32*.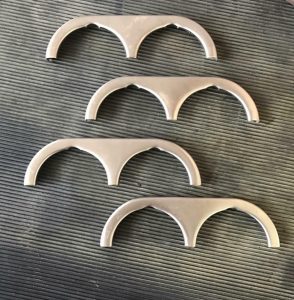 January 17th, 2017.
Holidays are over, we're all back at the workshop and feeling refreshed and ready for 2017. We hope you all had a wonderful Christmas.
November 29th, 2016.
We're finally in our new office! We started to need our old office space for delivery and packaging of orders (yep we are busy busy this time of year) so a new modern office was built and we couldn't be happier to be utilizing such an awesome fresh new workspace.
They say change is a s good as a holiday right!?!?
November 21st, 2016.
Did you know that Aerospace Welding Service is more than Mufflers & Exhaust Systems? Well now that you do please explore the wide range of products and services that we can offer you. Many specialized services are available. Please contact us for any enquiries.